InBerlinReisen, the student disco is located in one of the city's hottest clubs.
The first club putting extra emphasis on SECURITY, CONTROL, FUN and LOW-COST Entertainment for school groups!
The D-Light team always organizes the student disco in Berlin on Tuesdays and Thursdays, in the high season also on additional days.
Admission is from 19:45 until the end of the event, the student disco starts at 20:00 and ends at midnight.
An evening in the D-Light student disco can be integrated well into the daily program, since the club is very central in the citizen of Berlin district Friedrichshain. Right at the Oberbaumbrücke bridge to Kreuzberg. Close to the East Side Gallery, the Mercedes-Benz Arena, the Verti Music Hall, a wall museum and numerous restaurants.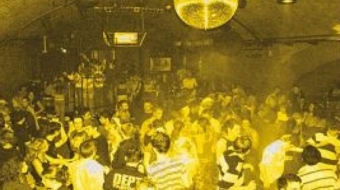 The type of drinks is determined by the teachers, there are different coloured bracelets. If alcohol is allowed, students will be provided with 1 to max. 3 drinks vouchers, which entitle them to buy drinks at the bar.
All teachers are guests of D-Light and receive in the "teacher lounge
3 free drinks.
The entrance fee is 7,50 € per student.
Would you like to score with your students? InBerlinReisen is happy to organise your tickets.
October 2021
Monday, 04/10/2021 & Wednesday, 06/10/2021
Wednesday, 27/10/2021
By request, we also are pleased to organize parties on other days.
October 2021
Wednesday, 06/10/2021  &  Thursday, 07/10/2021
Not planning the day yet? Here are some more ideas. Talk to us!